Can You Diagnose This Cell? Take the quiz and find out!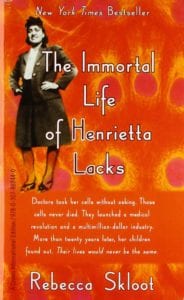 In any cell life & death situation, cell health doctors can use the IncuCyte® S3 Live-Cell Analysis System to monitor cell health or more complex processes like migration, invasion, or immune cell killing, in real time without ever removing your cells from the incubator, or the Intellicyt iQue® Screener PLUS to do multi-parameter analysis of cells and proteins quickly, using small sample volumes.
Can you correctly diagnose this cell? Answer all the questions correctly to enter our raffle to win the book The Immortal Life of Henrietta Lacks by Rebecca Skloot.