Antibody Screening Tools – Streamline Your Antibody Screening Workflow
Helping researchers identify, characterize and investigate new antibody candidates fuels the growing demand for therapeutic antibodies. Please give an overview of the most important advancements in this field.
Biologics, in particular therapeutic monoclonal antibodies, have enjoyed much success over the last ten years or so. Historically these antibodies worked by directly targeting cancer cells and other disease cells by binding to and killing them. Antibody based therapeutics are now undergoing a second wave, fueled by the field of immunotherapy.
Immunotherapy is a field where the drugs augment or activate the body's own immune system to fight cancer cells. These therapies include checkpoint modulators, bispecific engagers and cell-based therapies like chimeric antigen receptor T-cells, or CAR-T.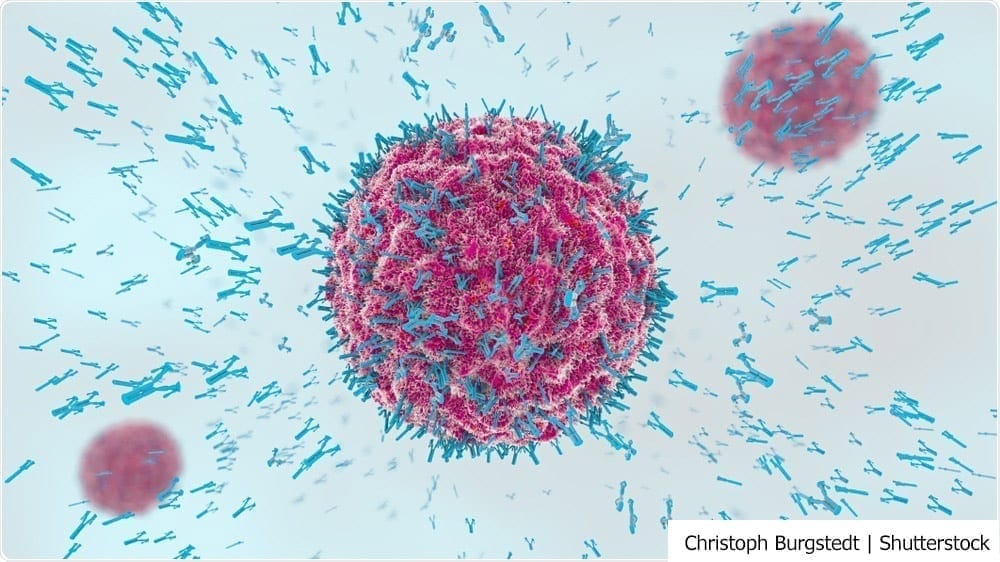 They've been very effective and successful in the clinic, and the interesting thing about these therapies is that most of them incorporate some form of monoclonal antibody-based binding element which starts the process by interacting with the immune system and activating it.
This means there's a real need for finding and functionally characterizing new therapeutic antibodies and specific antibody elements, to be incorporated into these immunotherapies. I can only see this increasing as we see more success in the clinic with these types of therapies.
Antibody screening tools have improved at an exponential rate; until recently what has been the gold standard method? What limitations have held these techniques back from high throughput screening?
The workflow for antibody screening starts with hybridomas or other types of libraries and within those, scientists screen for binders to specific target molecules. The gold standard for this step has been the ELISA assay, which is very powerful and fast but it's also singular. You can only look for binding to a single target at a time.
With an ELISA workflow, a primary screen looking for binders is completed first and then followed up with multiple secondary assays to confirm that the hits are real. Often these steps involve flow cytometry, which has been typically very slow in the past.
How does the Intellicyt iQue Screener Plus Platform streamline the antibody screening process?
The Intellicyt® iQue screener Plus platform has brought high throughput multiplexing into the primary antibody screening process, which hasn't been done before. It's enabled the field to use a flow cytometry-based technology in the primary screening process, which is based on multiplexing which is very powerful.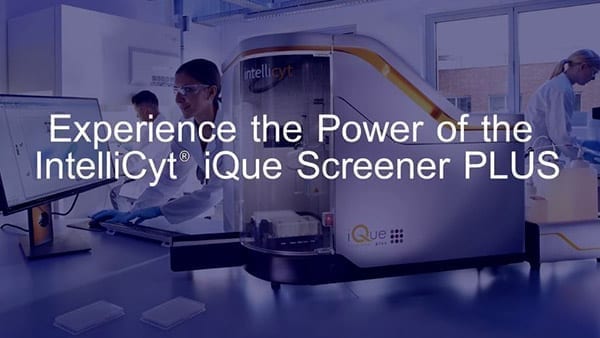 One of the greatest resources for researchers is time, what practical steps have Intellicyt products put in place to reduce the time spent on antibody screening? At what speed can microplate wells be analyzed?
The Intellicyt® iQue screener Plus platform has improved two aspects of antibody screening. The first is simply the speed of obtaining samples from libraries. For example, the iQue screener Plus can sample 96 well plates in under five minutes and can sample 384 well plates in under twenty minutes. As the sampling time is so fast, researchers can run and analyze thousands of samples in an afternoon.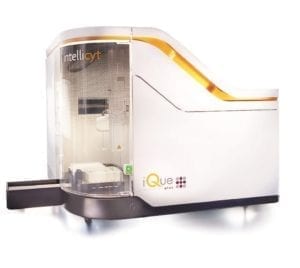 Combined with this, is the integrated ForeCyt® Software that enables rapid real time data analytics ForeCyt Sofware is an easy to use, straightforward analysis package that allows scientists to streamline their analytics and visualize which candidates from their screen are positive based on multiple criteria. Combining the speed of the sampling analysis with the speed of the data analysis gives researchers results very quickly.
Additionally the multiplexing capabilies allow collapsing traditional workflows to reduce time at the bench when screening. The ability to use internal controls provides them with confidence as they move candidates through the process, reducing the overall time to results.
Another method to accelerate research is to minimize the assay setup time required. How does Intellicyt help scientists reduce their pre-experiment setup?
We have developed a series of optimized multiplex reagent kits, which are specifically designed for the Intellicyt® iQue screener Plus platform. These reagent kits are combined with pre-configured analysis templates in ForeCyt® Software that enable direct control of the experiment, from setup through to analysis, and so it very much streamlines the whole process.
For example, we are coming up with a kit that evaluates T-cell activation. This kit simultaneously looks at the effects of treatments on multiple individual subsets of T-cells and whether or not those cells are activated by investigating cellular surface markers, while simultaneously looking at a panel of multiple cytokines that are being secreted in response to treatment, all in a single large-scale experiment.
What are the advantages of multiplexed analysis of cells? How does the ForeCyt software handle high throughput multiplexed workflows?
Multiplex analysis brings advantages to two stages of antibody discovery. For the screening process, Intellicyt has developed assays and applications based on encoding of cells. In this process, scientists can color code individual cell lines expressing different targets and simultaneously measure the binding of potential antibody candidates in their library to those targets. This allows them to incorporate controls into their screens and to screen for cross-reactivity to multiple targets, which can save time and significantly improve the antibody screening workflow.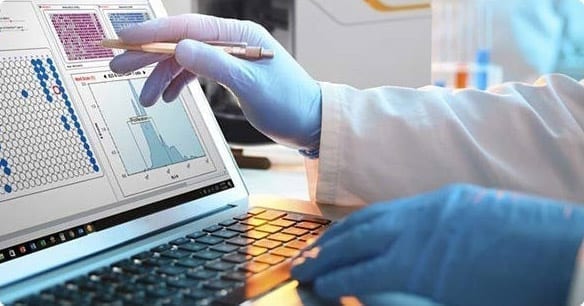 In the second phase of discovery, functional profiling of antibody candidates is a very important part of the process. The Intellicyt platform allows scientists to perform large-scale multiplex experiments that enable comprehensive analysis and evaluation of candidates in terms of their functional activity.
For example, researchers can run experiments on large numbers of candidates that investigate multiple parameters of T-cell activation, like surface markers of different cell subsets, whilst at the same time, investigating which cytokines are being secreted by the cells.  The speed of the system enables scientists to include full dose responses and multiple replicates.  This is a very powerful tool for performing comprehensive functional characterizations of lead candidates as they come through the pipeline.
ForeCyt Software has been specifically designed to be a very easy and powerful way to look at big data coming through the system. It provides scientists with a simple way of taking complex data and turning that into actionable results using advanced visualization tools, to see what's happening with your entire screen or your entire experiment in a very short amount of time.
What features have been implemented in ForeCyt Software to increase the usability and resources available to scientists?
An exciting feature released recently called Panorama is the first of its kind to take high throughput flow cytometry data from multiple plates in large scale experiments and visualize these results using interactive tools all at the same time.
It's a powerful tool capable of looking across an entire large data set, large screen, or large functional profiling experiment, to see which candidates are meeting multiple criteria of interest to the scientist.
What does the future hold for Intellicyt? What are you hoping will be the next big thing in five, ten years?
As we look to the future, we'll be using more advanced data analytics and improving our ability to enable customers to look at larger and larger data sets with more and more interactive and powerful data visualization tools for them to be able to extract information that they need to move their projects forward through their discovery process.
Where can readers find more information?
https://intellicyt.com/products/instrumentation/
About Thomas Duensing

Tom is the Head of BioAnalytics Product Development for Sartorius.  He has more than 20 years of experience in scientific research, drug discovery and product development in the area of cell analysis, assay development, and high throughput screening. Before joining Sartorius, Tom was the Chief Technology Officer for IntelliCyt.  Before that he was the Senior Director of In Vitro Pharmacology at Tanox, where he built a successful assay development and high throughput screening program which contributed to the advancement of therapeutic monoclonal antibody candidates into clinical development. Prior to Tanox, Tom was Director of Assay Development at Cellomics and has also held research scientist positions at the National Institutes of Health's Rocky Mountain Labs and Syntex.



Sponsored Content Policy: News-Medical.net publishes articles and related content that may be derived from sources where we have existing commercial relationships, provided such content adds value to the core editorial ethos of News-Medical.Net which is to educate and inform site visitors interested in medical research, science, medical devices and treatments.
Originally posted on www.news-medical.net