PEGS Europe 2018
November 12, 2018 - November 16, 2018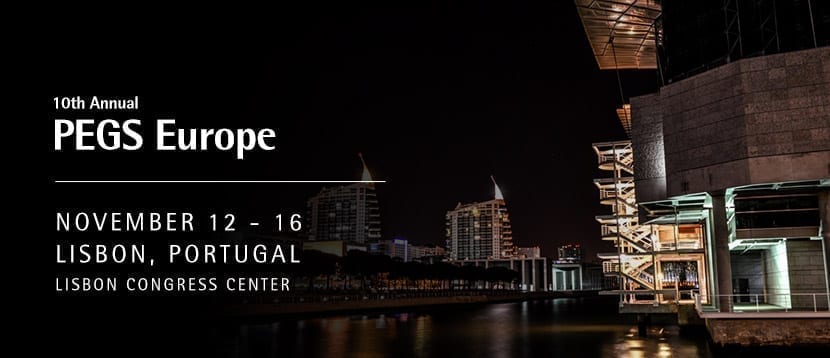 Visit booth #314 to learn the latest on the Intellicyt® iQue Screener PLUS

Discover the fastest path to actionable results with our high throughput, suspension cell and bead analysis platform, the Intellicyt® iQue Screener PLUS:
Multiplexed binding assays (96-well plate in 5 min)
Identify targets in their native conformation
Evaluate specificity and species cross-reactivity in the same well
Get information on cell health, isotype and titer from a single assay
Attend our workshop and poster presentations to learn how our high throughput suspension cell and bead analysis platform helps accelerate discovery and development of novel therapeutics and provides new insight into the mechanisms of disease at the speed, depth and scale not achievable with conventional techniques.
Learn More About PEGS Europe 2018

Workshop
Presentation Title: Screening For Inhibitors of T-Cell Receptor Signaling Using the Intellicyt T Cell Activation Cell and Cytokine Profiling Kit -and- Development of a High-Throughput Multiplex Mouse IgG Isotyping and Quantitation Assay
Presenter: Dr. John O'Rourke, Ph.D, MBA
Date and Time: Tuesday, November 13 —  12:45 – 13:15

1st Talk:
T cells play a critical role in the adaptive immune response.  In naive T cells, binding of the T cell receptor (TCR) to peptides complexed with major histocompatibility complex (MHC) triggers an intricate signaling mechanism leading to T cell activation, proliferation and production of cytokines.  Modulating the TCR signaling pathway using biologics, small molecules or genetic engineering is highly relevant to many therapeutic areas including cancer immunotherapy, adoptive cell therapy, vaccine development and autoimmune disease.  The development of these drugs and therapies require the routine use of assays to profile T cell function and health.
To address the need for rapid monitoring of immune cell function, Intellicyt has developed an optimized, high content, multiplexed assay using high throughput flow cytometry to measure T cell activation.  The T Cell Activation Cell and Cytokine Profiling Kit greatly streamlines the traditional workflow by measuring cell phenotype, T cell activation markers, cell proliferation, cell viability and quantitates secreted cytokines in a single sample using a miniaturized multiwell plate format.

2nd Talk:
Monoclonal antibodies are the fastest-growing class of therapeutic agents with success in treating a wide range of diseases such as cancer, cardiovascular disease, autoimmune disorders and infectious disease. Most therapeutic antibody candidates are initially generated from mouse hybridomas or primary B cell clones after antigen immunization. In the antibody discovery workflow, primary screens identify clones with specific attributes (i.e. binding specificity, cross species reactivity, selectivity and affinity). Potential candidates from the screen are assessed for a variety of critical parameters such as IgG isotyping, antibody quantification, and cell health metrics, which is vital information for lead molecule generation.
Quantification of mouse antibody from cell culture supernatant is traditionally assessed using enzyme-linked immunosorbent assay (ELISA).  ELISA is a single-endpoint assay, often requiring sample dilution and multiple washes. Additionally, separate IgG isotyping and cell count/health assays are performed to facilitate and optimize cloning of antibody variable regions into the proper expression vector.  To overcome these limitations, we developed a high throughput, multiplexed assay that expedites antibody discovery, identifying optimal clones for downstream processes.
Poster Presentation 1      
Development of a High-Throughput Multiplex Mouse IgG Isotyping and Quantitation Assay
Presenter: Dr. John O'Rourke, Ph.D, MBA
Date and Time: Tuesday, November 13 — 10:30–11:15, 13:45-14:15, 16:20-17:00
Poster Presentation 2
A Rapid, High Throughput Multiplex Assay that Identifies T-cell Subsets and Measures T-Cell Activation and Cytokine Secretion
Presenter: Dr. John O'Rourke, Ph.D, MBA
Date and Time: Wednesday, November 14 — 10:35-11:15, 15:35-16:15, 17:45-18:45