Webinar: A High Throughput Approach to Developing T- Cell Immunotherapies
June 25, 2019

25 June 2019, 16.00 to 17.00 BST, 08.00 to 09.00 PDT
T cell immunotherapy is a rapidly growing personalized treatment which expands unmodified cellular products ex vivo for re-infusion into patients. This webinar will discuss the promise and pitfalls associated with developing individualized antigen specific T cell therapy products for clinical use.
Webinar Highlights:
Methods for designing multi-color assays specific to T cell products using advanced flow cytometry
Identifying unique cytokine combinations that improve T cell growth and reactivity
Assays for multiplexed evaluation of cell health, phenotype and cytokine profiling

Speaker: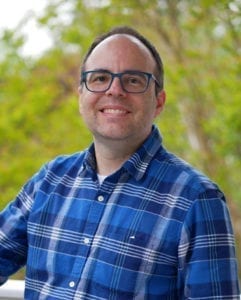 Christopher Lazarski, Ph.D

Staff Scientist III at Children's National Medical Center (CNMC)
Dr. Lazarski is an immunologist with extensive training in T cell responses in animal models, vaccines, and cell therapy products. His past experience in academia and industry involved investigating the signals required for CD8+ and CD4+ effector function in models of infection and immunity, along with the pathways for processing and presentation of vaccine antigens to T cells. He has also developed novel measures for flow cytometric based analysis of the frequency of lymphocyte subsets and activation. As a Research Scientist at GenVec, he established improved methods for immune cell characterization including protocols for multi-parameter analysis of T cell, NK cell, and dendritic cell subsets and activation in the spleen, regional lymph nodes, mucosa, and within solid tumors. He is currently a Staff Scientist III at Children's National Medical Center (CNMC) where he manages the operations of the Flow Cytometry Core and works within the Immune Testing and Characterization Lab as part of the Children's Cell Therapy GMP facility.