iQue Qbeads® Human Inflammation Panel Kit
June 08, 2020
Human Qbeads Inflammation Panel Kit allows the measurement of seven human cytokines and chemokines from either serum or in vitro samples. The cytokines/chemokines included are implicated in inflammatory responses to disease states including autoimmune diseases, chronic inflammation, and infections, including viral infections such as COVID-19.
Analytes offered in the Human Qbeads Inflammation Panel Kit include: Human Interferon gamma (IFNγ), Interleukin-2 (IL-2), Interleukin-6 (IL-6), CCL2 (MCP-1), CCL3 (MIP-1α), CXCL9 (MIG), and CXCL10 (IP-10).
Key Benefits
Pre-configured panel to quantify 7 compatible analytes simultaneously using only 10 μL of sample.
Designed for high-throughput applications. Available in 384-well format.
Flexibility to add compatible analytes from Qbeads portfolio, with no reduction in speed analysis.
Easy to use kit-validated with 1-wash protocol.
Workflow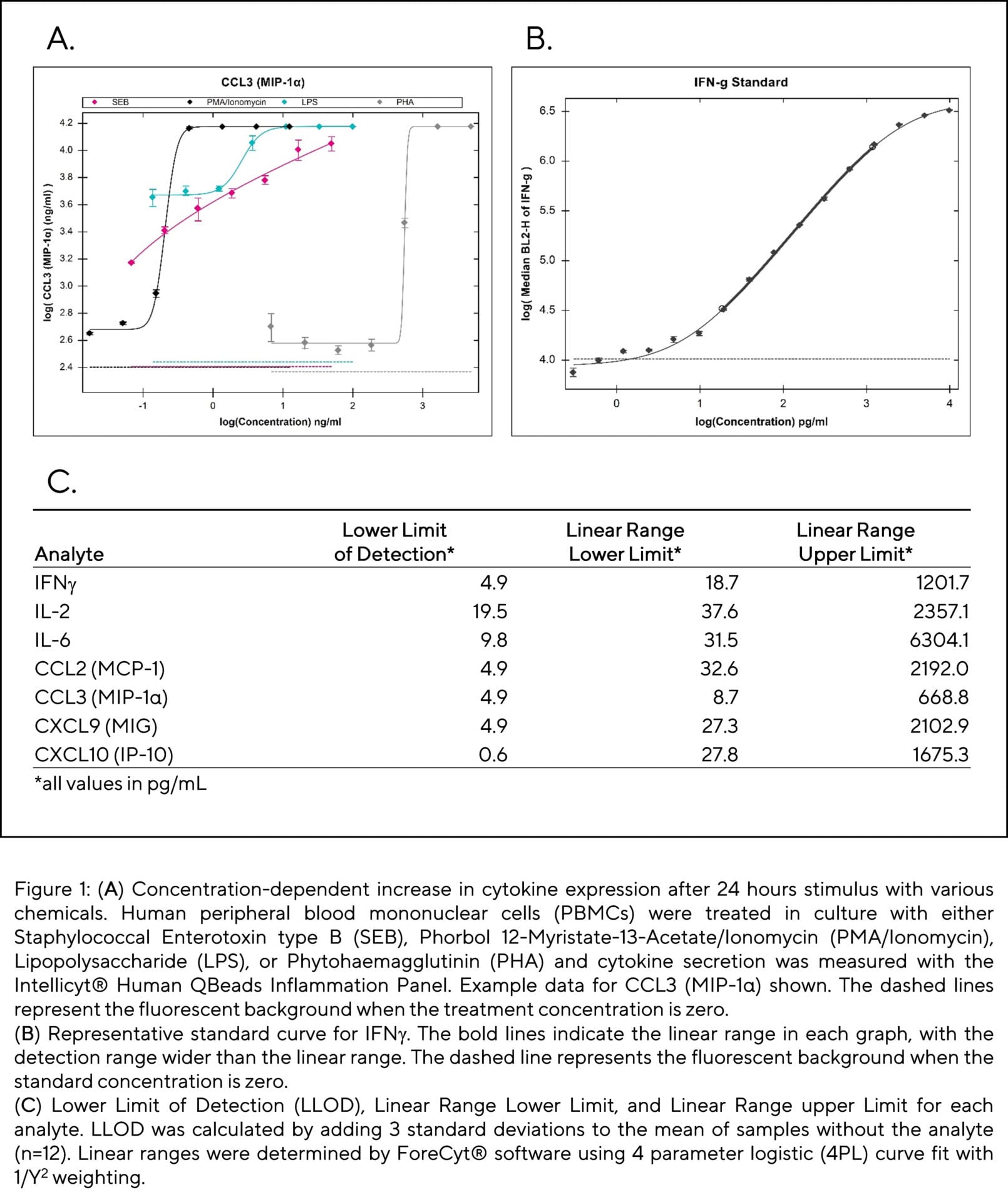 iQue Qbeads® Human Inflammation Panel Kit
Platform
Compatible with iQue® 3/iQue® Screener Plus – BR and VBR Configurations
Available Sizes
Catalog Numbers
1 x 384 wells
97097
5 x 384 wells
97098